Cooking with Protein Powder: 5 Easy, Delicious Ideas
Protein powder is great for supplementing your diet when you're exercising a lot, but drinking the same old protein shakes can soon start to get tiresome. But one of the many brilliant things about protein powder is that it's incredibly versatile.
Garden of Life's Protein Powder Recipes
There are so many recipes that you can enhance with our vegan protein powders to boost their nutritional value, including some of your favourite treats. From cheesecake to pizza and even hot chocolate – you just need to make a few tweaks to the traditional recipes to make sure they're high-protein and packed with nutrition.
1. Strawberry Protein Cheesecake Recipe
Following a healthy eating plan doesn't mean that you have to take your favourite indulgences off the menu completely.
While you might not need dessert every night, the odd protein-packed sweet treat is still allowed, and protein cheesecake is one of the most delicious of all.
It's easy to fit in several of your five-a-day with a cheesecake, as sweet, fresh fruit complements the crumbly base and creamy texture of the rest of each slice.
Cut into bars or slices to take to work with you for a protein-packed after-lunch treat.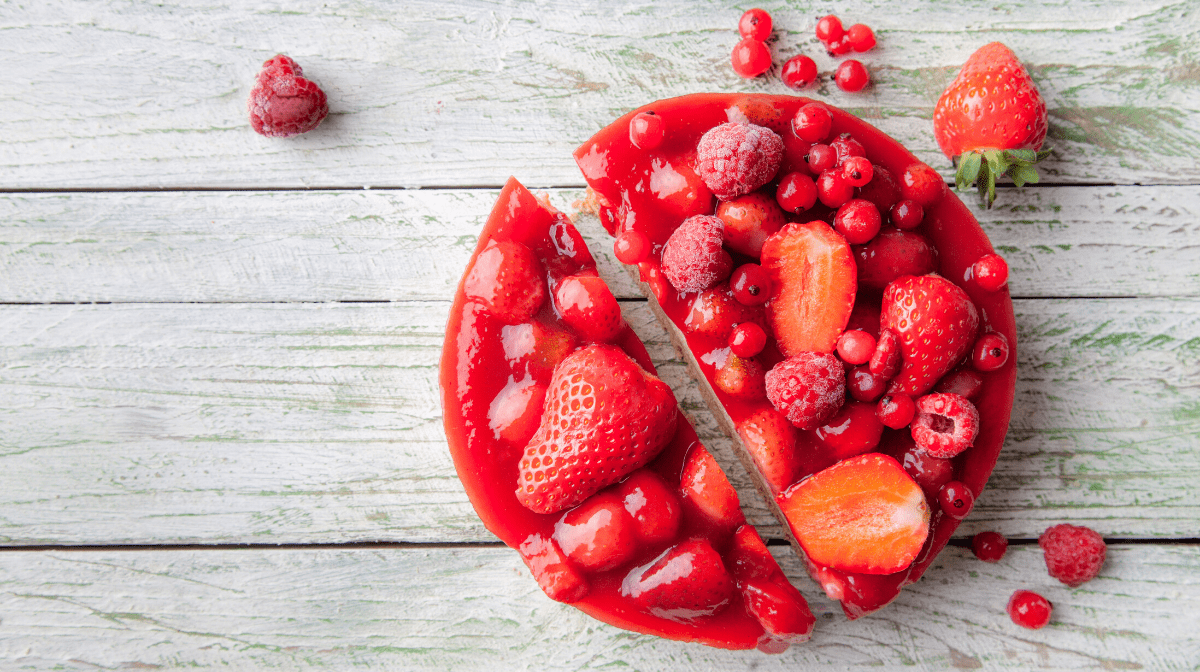 Ingredients:
250g almond flour
2tbsp apple sauce
2 egg whites
2 eggs
70g sweetener
125ml almond milk
250g thick Greek yoghurt
1kg high-protein cream cheese
Method:
Preheat your oven to 180°C and line an 8-inch cake tin
Mix together the almond flour and sweetener in a bowl
Stir in the apple sauce until the mixture is crumbly, then transfer to your cake tin and bake for around 10 minutes, or until it's beginning to turn brown at the edges
Meanwhile, mix the cream cheese and Greek yoghurt in another bowl, before adding sweetener
Then, whisk the eggs into the mixture one at a time
Gently stir through the remaining ingredients, then pour the mixture on top of your cheesecake crust
Bake at 160°C for 30 minutes, then turn the oven down to 90°C for another hour, or until the mixture wobbles slightly, but isn't liquid when it's touched
Leave to cool before serving
2. Protein Pancakes Recipe
We're firm believers that pancakes are for life, not just for Pancake Day, and we're even bigger advocates of protein pancakes – enjoy them as a treat for dessert, or even as a weekend breakfast.
The best thing is that you can top them with whatever you like – fresh berries, chopped banana, coconut flakes, maple syrup…the possibilities are endless.
Ingredients:
125g gluten-free self-raising flour
250ml almond milk
1tbsp baking powder
½ tsp salt
2tbsp sweetener
Method:
Mix all of the dry ingredients together in a bowl
Add sweetener, then begin to add the milk slowly, until the mixture thickens – if you need more than the recipe dictates, just add a little bit more
Separate the mixture into four, and cook each one in a non-stick pan until bubbles begin to appear in the centre of the pancake
Flip, then cook for a few more minutes
Add your favourite toppings, and tuck in
3. Protein Pizza Dough Recipe
If you've never considered putting protein powder in homemade pizza dough before, this recipe could be about to change your life.
At Garden of Life, you'll find vegan protein powder that will help you to keep your meals plant-based, while helping you to make sure you're still getting enough protein.
Our Unflavoured Raw Organic Protein Powder is the best option for adding to a pizza base, as it won't alter the taste of your dough.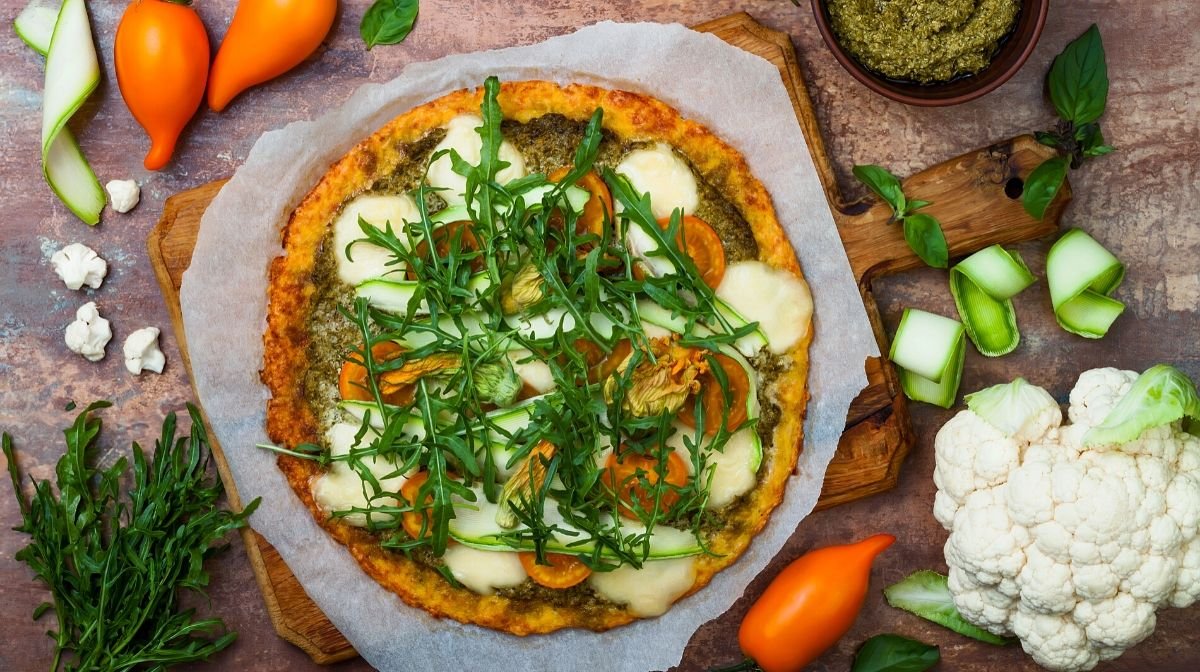 Ingredients:
1 scoop of Garden of Life's Unflavoured Raw Organic Protein Powder
2 egg whites
125g gluten-free oats
2tbsp ground flax seeds mixed with 6tbsp water (this creates a paste that's good for binding ingredients)
Seasoning – choose from sea salt, black pepper, herbs or spices
6tbsps passata or other tomato sauce
Toppings of your choice
Method:
Preheat the oven to 180°C
Mix all of the ingredients in a food processor
Bring the mixture together with your hands, and flatten out onto a baking tray
Bake for around 10 minutes, or until it's beginning to turn golden brown
Spread the tomato sauce over the pizza base
Then, top with your choice of cheese, vegetables, salad leaves or meat to add extra flavour, filling power and nutrition
Finish off under the grill for approximately 5 minutes to allow the cheese to melt
4. Protein-Packed Hummus Recipe
Hummus is a fantastic versatile snack. Spread it on crackers, scoop it up with vegetable sticks or add it to your salad for extra texture and flavour – add different herbs and spices every time to create a totally different dip.
Typically made from chickpeas, hummus is packed with protein anyway, but adding a little vegan protein powder to your recipe is a great way to get even more in your diet.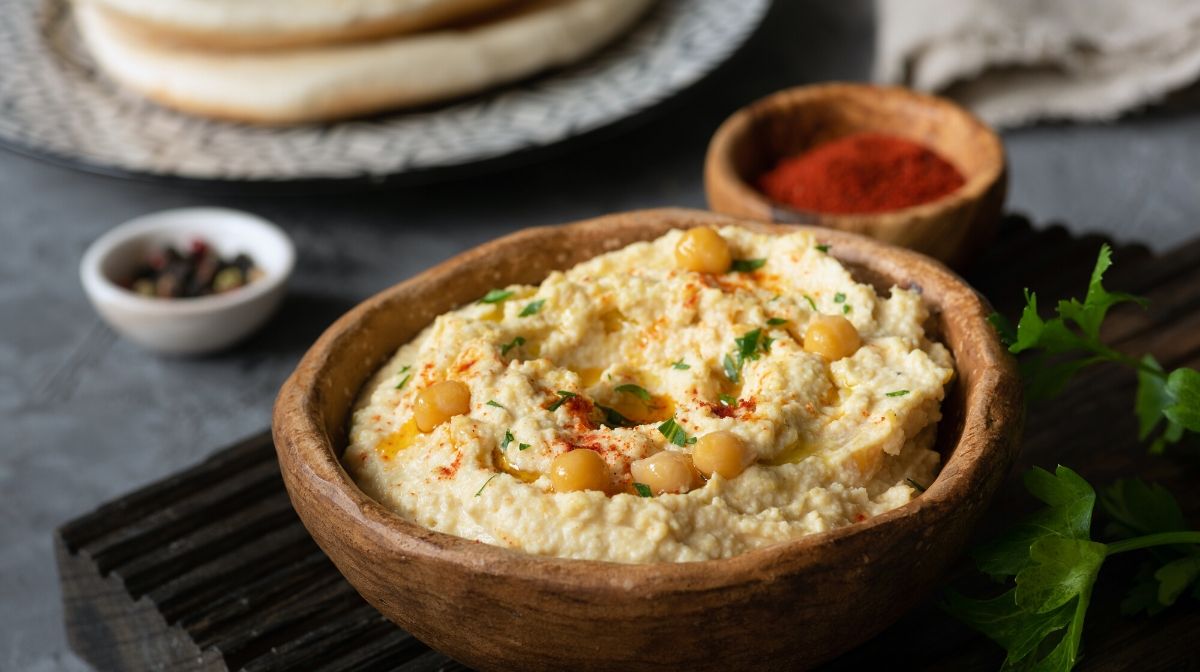 Ingredients:
1tbsp Garden of Life Unflavoured Raw Organic Protein Powder
1 can of chickpeas, drained
2 garlic cloves, finely chopped
3tbsp tahini
3tbsp olive oil
½ tsp freshly squeezed lemon juice
½ tsp sea salt
½ tsp black pepper
½ tsp paprika
1tbsp cumin powder
5tbsp soy sauce
2tbsp water (use more if your hummus is too thick)
To serve: sticks of carrot, cucumber, celery or other fresh vegetables
Method:
Simply blend all of the ingredients together in a food processor until smooth
Transfer into a bowl, and enjoy with crudités
Store in the fridge for no longer than a week
5. Protein Hot Chocolate Smoothie
A hot chocolate smoothie sounds like the ultimate treat, but you could actually enjoy this as a regular post-workout drink if you add a scoop of Garden of Life Raw Organic Chocolate Protein Powder.
On a cold day or after a swim, this can be a brilliantly warming drink, satisfying your sweet tooth while keeping you feeling full.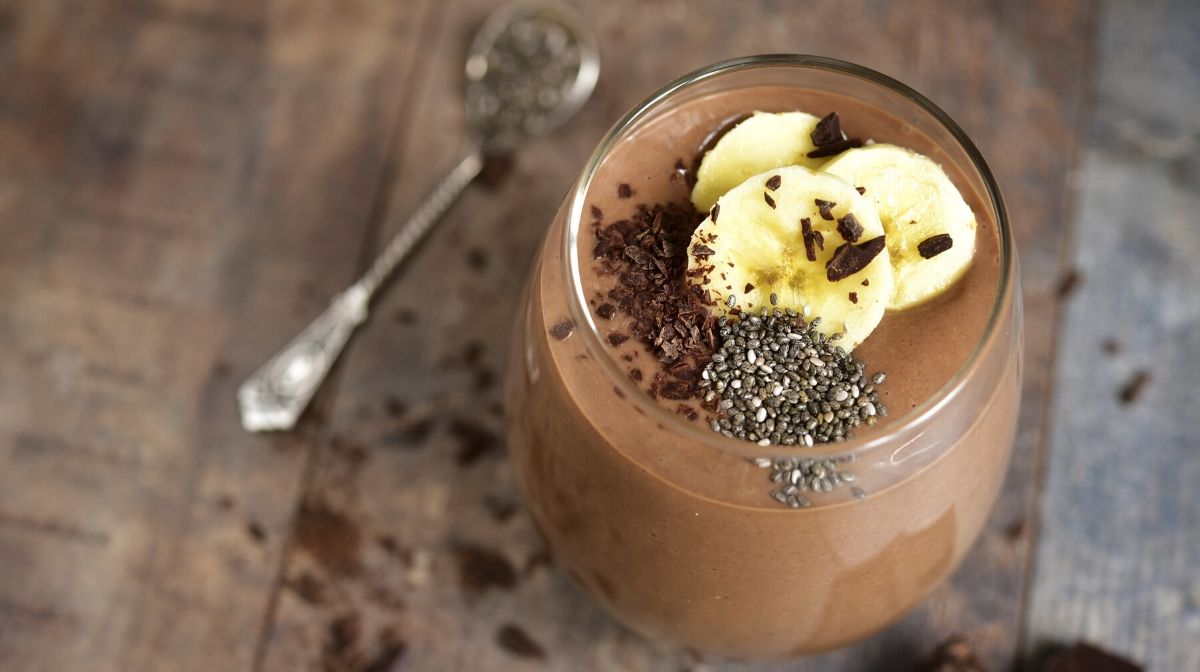 Ingredients:
700ml chocolate-flavoured almond milk
5 pitted Medjool dates
Optional toppings: Chopped banana, chia seeds, raw cacao nibs
Method:
Heat the almond milk on the hob for around five minutes – take care not to let it boil
Pour the warm milk into your blender along with the other ingredients (check that your blender can tolerate hot liquids first)
When smooth, pour into a glass
Add your choice of toppings, or get straight stuck in and enjoy
Cooking with Protein Powder at Garden of Life
There are so many different ways to cook and bake with protein powder that can help you to get extra protein and nutrition into your body.
If you're looking for more inspiration, check out these blogs: