Going vegan has never been easier, with there now being an array of meat-free alternatives and supplements readily available.
If you're thinking of becoming vegan, or you've already cut out meat, fish, dairy, eggs, honey and gelatine, then it's good to know which meals you can make quickly and easily. In addition, there are many vegan store cupboard essentials that you can use to make and improve vegan meals, and make sure you never go hungry.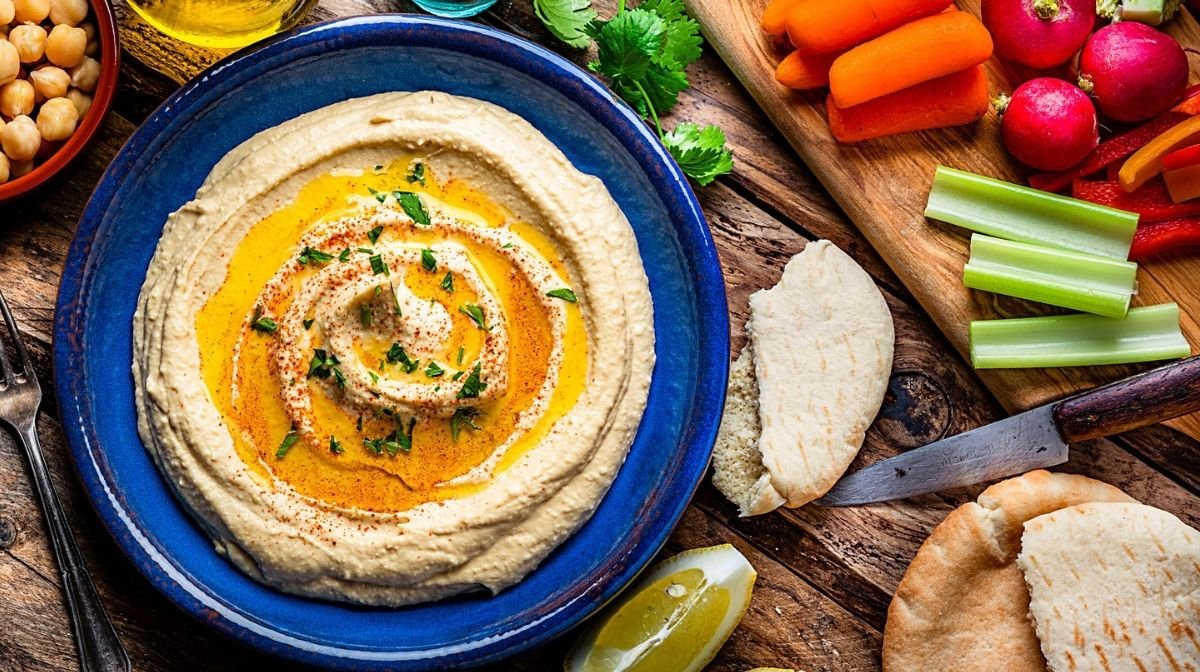 Here are our favourite quick and easy vegan meals for beginners…
Vegan Store Cupboard Essentials
Before you start cooking up some tasty vegan treats, you need to get some shopping done and stock up on ingredients that are common in vegan recipes – we recommend the following:
Dried or Tinned Beans
A reliable source of protein and cheap to buy, beans are an excellent addition to many savoury dishes, including chilli and stews.
Tinned or Frozen Vegetables
These will last longer than their fresh counterparts and, in the case of tomatoes, form the basis for easy vegan meals, including pasta sauces, curries and stews.
Fresh Vegetables
An obvious choice, but no kitchen should be without a good stock of fresh veg, including onions, peppers, carrots, potatoes and garlic. To increase your intake of iron and calcium, you should look to add leafy greens, like kale and spinach to your diet.
Plant-Based Milk
There are several alternatives to cow's milk, including oat milk, almond milk and soy milk, all of which can be used in vegan cooking. For deliciously creamy vegan curries, add coconut milk.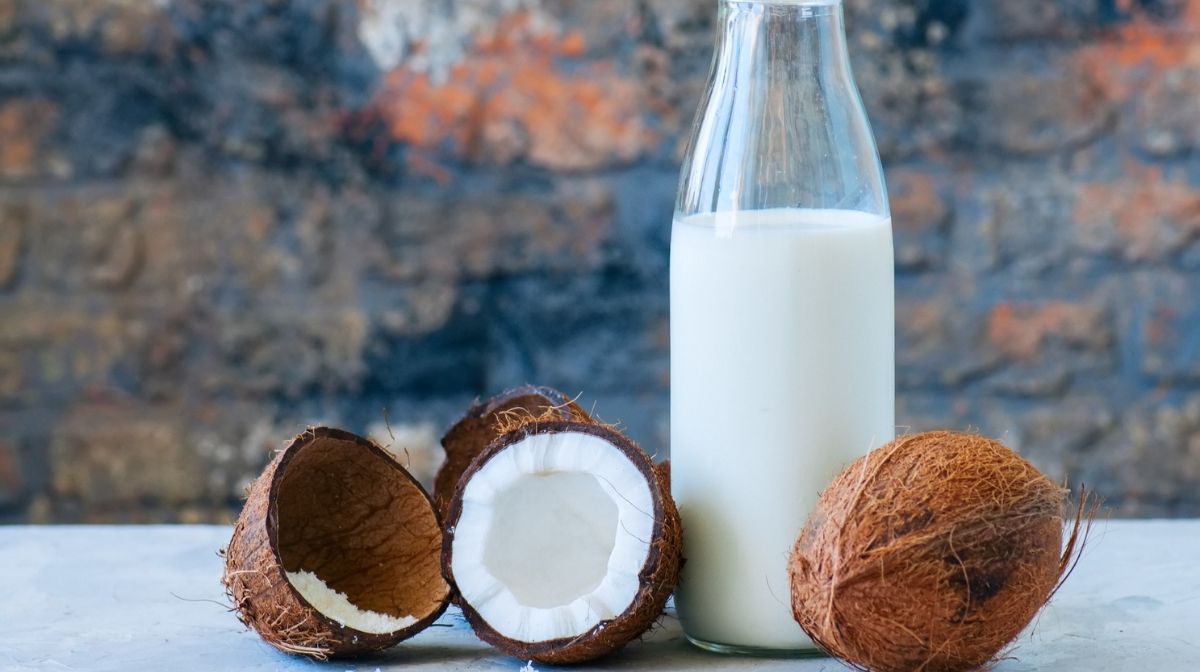 Whole Grains
Stock up on brown rice and pasta for a healthier alternative to white rice or pasta. Brown rice and pasta are more nutritious than their white counterparts as they are higher in fibre, minerals and vitamins.
Herbs and Spices
Essential for every store cupboard or pantry. Give your food an extra kick with spices like cayenne pepper and chilli powder or intensify meals with aromatic flavours by adding herbs like rosemary and coriander.
Stock Cubes
Enhance your vegan meals with meat-free stock cubes to enhance the 'meat' flavourings in casseroles, gravy, and curries.
Flax Seeds
A true superfood, containing omega-3, vitamins and antioxidants. When mixed with water, ground flax seed creates an egg substitute which is great for using in baking.
Nutritional Yeast
This is not for making bread – instead, nutritional yeast's nutty and cheesy flavour has made it a popular cheese substitution and pasta topping.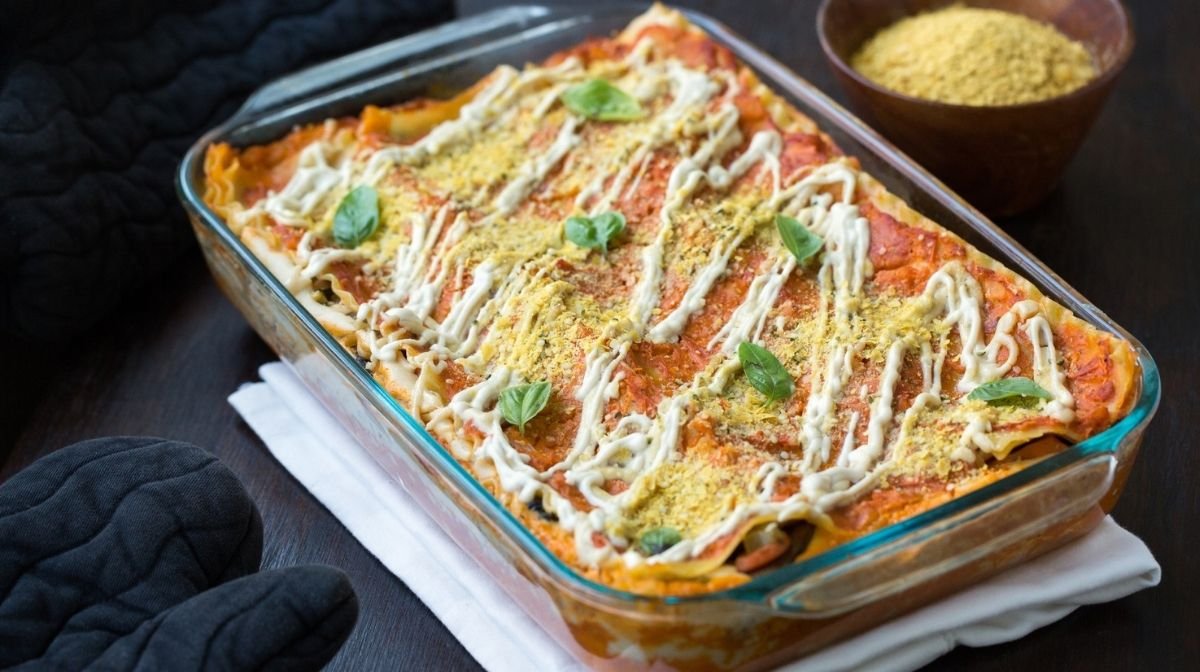 Agave Nectar
Some vegans use agave nectar as a substitute for honey. Agave nectar is made from several species of agave plant and is extremely high in fructose, so should be used sparingly.
Agar-Agar Powder
A vegan substitute for gelatine, which can be used to make vegan marshmallows and panna cottas.
Aquafaba
Aquafaba is the liquid leftover from drained or cooked chickpeas, and it can be used as an egg substitute in dishes like chocolate mousse or meringue.
Miso Paste
The ultimate umami taste – very savoury with a salty and sweet richness, miso is a Japanese paste made from fermented soya beans. Perfect in stir fry sauces, ramen dishes, and as the main ingredient in miso soup.
Once you're happy you have everything you need, it's time to get cooking some easy vegan meals…
What Easy Vegan Meals Can I Make with These Ingredients?
The ingredients and store cupboard essentials listed above can be used to create some deliciously easy vegan meals. Explore some tasty examples below…
1. Hearty Vegan Chilli
Chilli is a staple dish that's a firm favourite for many reasons – it's easy to make, hard to mess up and full of flavour.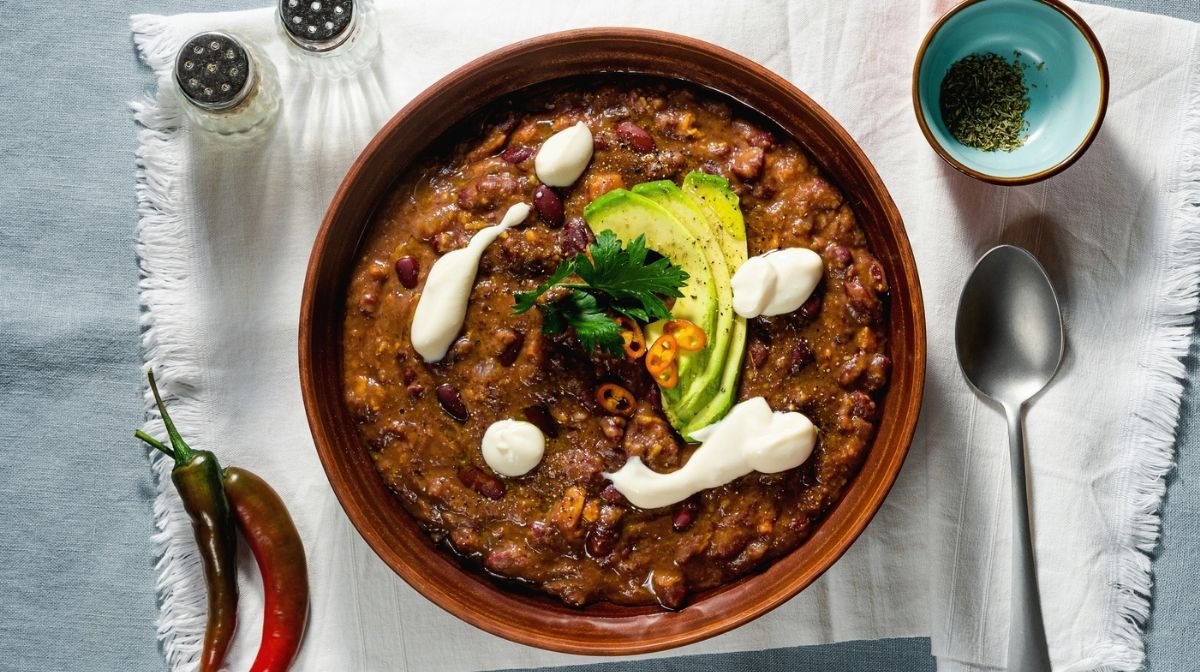 To make a hearty vegan chilli, combine tinned tomatoes, a meat-free stock cube, tinned beans (kidney beans work especially well), fresh onions, peppers, fresh chilli, garlic, chilli powder, paprika, cayenne pepper and coriander, then let it simmer away while all the flavours incorporate. Once it's ready, serve with brown rice for a nutritious meal.
2. Creamy Curry
Who doesn't love a curry? Aromatic, creamy flavours and intense spices and aromatics paired wonderfully for a satisfying meal.
Despite the complexities in taste, a good curry can be an easy vegan meal. Simply blend your chosen herbs and spices into a flavoursome paste and build the curry from there. Turmeric, cumin, garlic, chilli, ginger, garam masala, coriander, olive oil, tomato puree, salt and pepper can all be blended or ground together for a mouth-watering curry paste.
Once combined, add the curry paste to a wok or frying pan with diced onion and build your curry by adding more vegetables, such as sweet potato, cauliflower, carrots or pepper. Once the veg has cooked, add your coconut milk and leave to simmer before serving with brown rice or quinoa for a hearty and undeniably delicious meal.
3. Pasta Sauce
Italian cooking is known for slow, rich sauces and hearty carb-rich meals. Luckily, a vegan diet doesn't mean you have to give up the Italian food you know and love.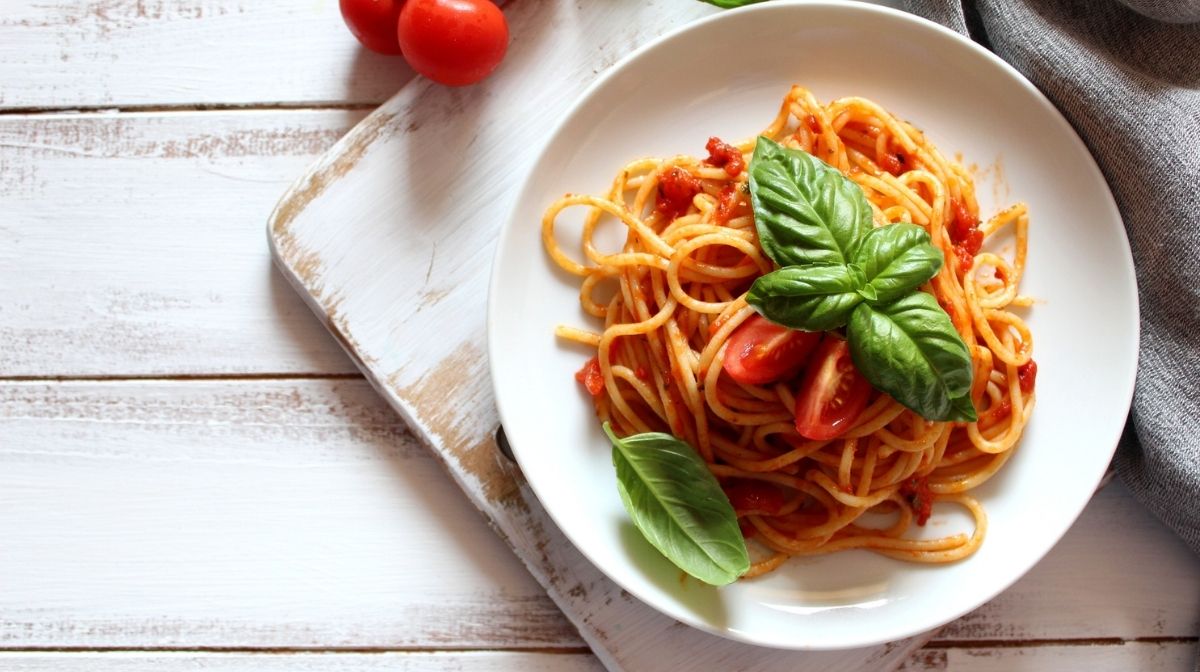 A tomato-based sauce, slowly simmering and infused with salt, pepper, fresh basil, garlic and chilli flakes will form the base for many wonderful Italian meals and make for an easy vegan meal when paired with pasta and topped with nutritional yeast.
4. Roasted Vegetable Soup
Is there a better meal on a freezing day than a nice big bowl of soup?
This roasted vegetable soup is such an easy vegan meal to make, it will become your go-to meal for the winter months, and you can make it using the ingredients in your store cupboard.
Simply peel and dice your favourite veg, like carrots, parsnips, butternut squash, onions, sweet potatoes and garlic, and roast in olive oil for around 45 minutes – seasoning with the herbs and spices of your choice.
After roasting, puree the veg in a blender with vegetable stock. The amount of stock you add will depend on how thick you want your soup to be.
Vegan Vitamins and Supplements
If you're thinking of converting, or have already converted, to a vegan diet, you must have a good understanding of the types of nutrients your body needs to be healthy. As a vegan, you should take steps to ensure your body is getting enough calcium, iron and vitamin B12.
Our Organics Vitamin B12 Spray and Organics Vitamin D3 Spray are 100% vegan and offer a convenient way to get these essential vitamins into your routine, and our collection also includes vegan calcium and iron supplements.