Baking is as key to Christmas as carols, tinsel and fairy lights for many of us. But have you included protein powder in your festive baking before?
If protein powder is a kitchen staple in your house, it can make a great addition to Christmas recipes, adding extra flavour and filling power.
So, don your ugliest Christmas jumper, put on some Christmas songs, set the fairy lights to twinkle and try your hand at our festive protein powder recipes.
1. Gingerbread Protein Smoothie
This smoothie pretty much tastes like blended gingerbread – with added nutrition from banana and a scoop of plant-based protein powder.
The taste and aroma of ginger are incredibly festive, and this recipe makes for a fun breakfast in the days leading up to Christmas.
If you'd prefer a vegan smoothie, simply leave out the honey and perhaps add an alternative sweetener instead.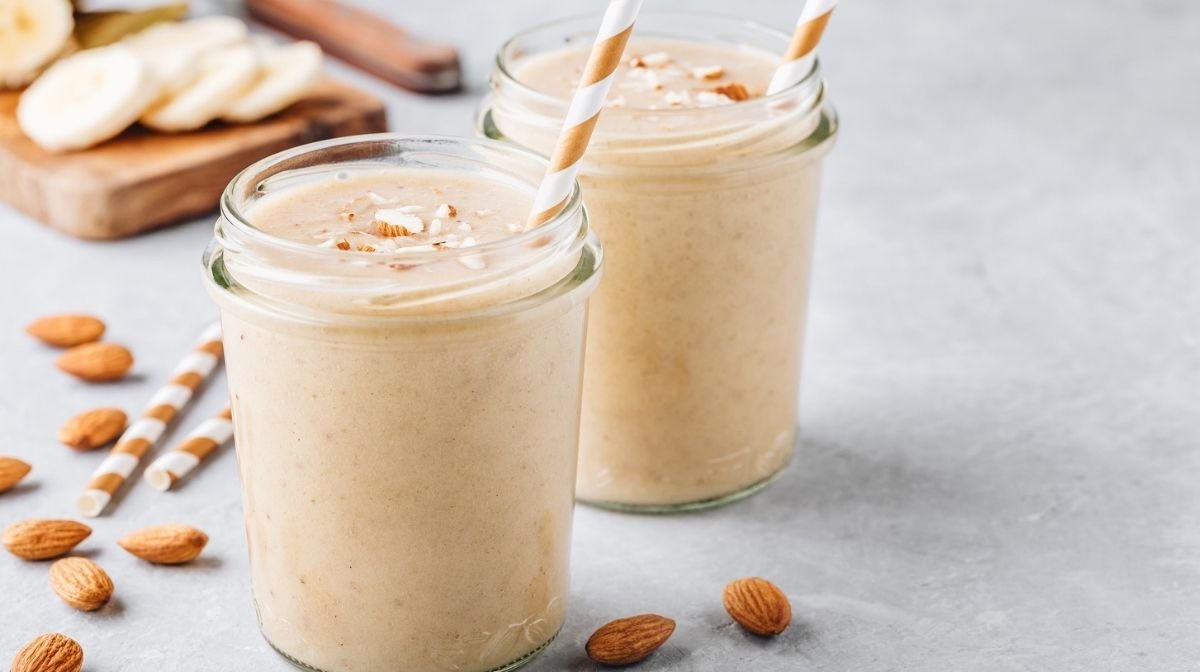 Ingredients:
1 banana, peeled and sliced
½ tsp ginger
½ tsp mixed spice
1 tbsp honey
Method:
Place all of the ingredients into a food processor and whizz until combined
Serve immediately – with an extra sprinkle of ginger for added gingerbread flavour
2. Protein Mince Pies
You can't get much more festive than mince pies, and this recipe for vegan protein mince pies brings a modern twist to this Christmas classic.
It's fine to use shop-bought mincemeat, but you could also have a go at making your own, combining any dried fruit, chopped nuts, spices and brandy or rum in a bowl, leaving the mixture to soak, before pouring into sterilised jars.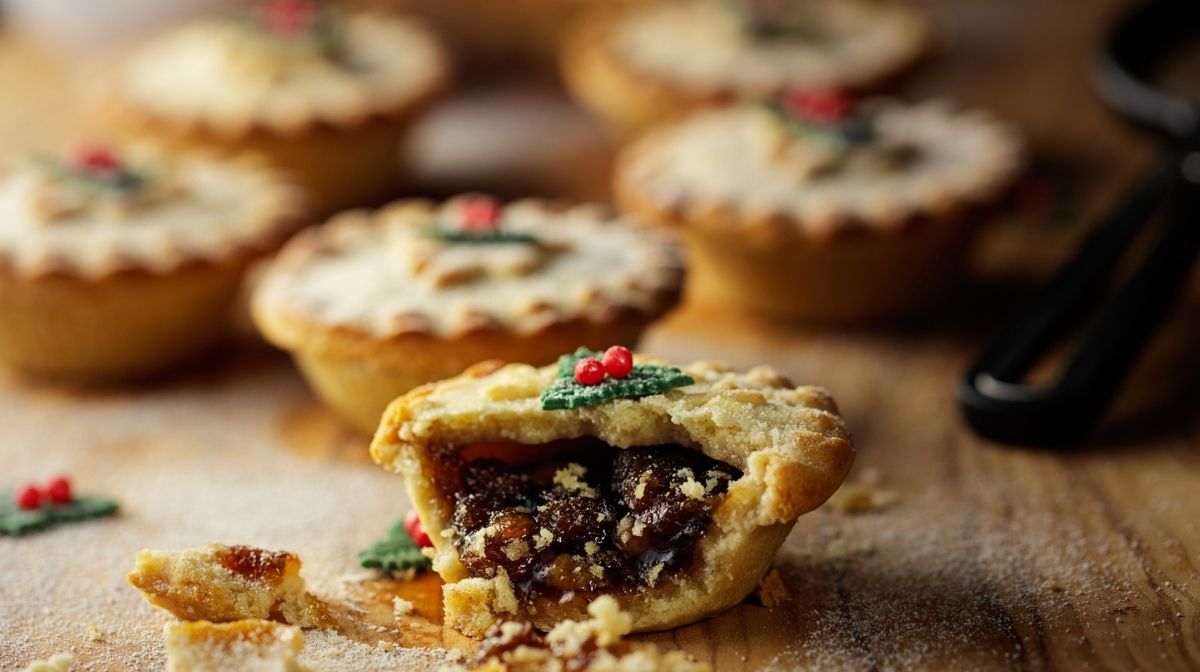 Ingredients:
For the pastry:
30g coconut oil
175g almond flour
1 flax egg (made by mixing 3 tbsp flax seeds with 1 tbsp water)
For the filling:
150g mincemeat (shop-bought or homemade)
Method:
Preheat the oven to 180°C
Combine the pastry ingredients in a bowl, mixing them together to form a dough
Bring the dough together with your hands, and use a rolling pin to roll out until around 3mm thick
Grease a muffin tin with butter or cooking spray, then use a cookie cutter to cut out circles of the pastry
Place one pastry circle in each muffin slot, then add a spoonful of mincemeat to each one
Either crimp the edges of each pastry case, or add another circle of pastry to create a lid (this is completely optional)
Bake in the oven for 15-20 minutes, or until the pastry has turned crisp and golden
Leave to cool, then sprinkle with a dusting of icing sugar for added sweetness
3. Festive Protein Bites
Chocolate truffles are a real treat at Christmas time, and these Christmas pudding-inspired truffles, featuring a little bit of protein powder to add to the chocolate flavour, are a delicious twist.
We love the combination of textures and tastes from the fruit and the nuts, and what can be more festive than a sprinkling of icing sugar snow?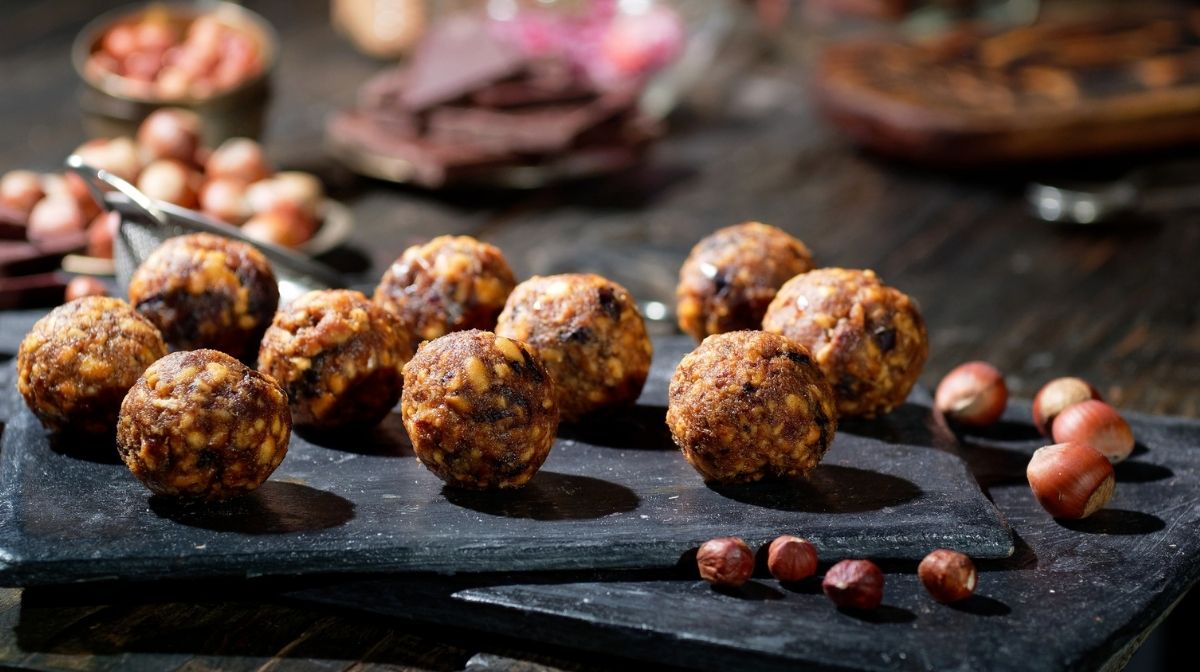 Ingredients:
50g nut butter
25g dried fruit
25g chopped nuts
3 squares dark chocolate
Sprinkle of icing sugar
Method:
Mix the nut butter, dried fruit, chopped nuts and protein powder in a bowl, until well-combined
Shape into evenly sized truffle shapes and place on a baking tray or chopping board
Melt the chocolate either in the microwave or in a bowl over a pan of boiling water
Allow the melted chocolate to cool slightly, then dip the truffles in the chocolate
Add a sprinkle of icing sugar for a snow-like effect
4. Vegan Christmas Doughnuts
This recipe for vegan baked doughnuts (much healthier than the traditional fried kind) has been given a delightful Christmas twist with some festive decoration in this easy-to-follow recipe.
These vegan doughnuts are so much fun to make, and perfect for rustling up before a cosy evening filled with your favourite Christmas films.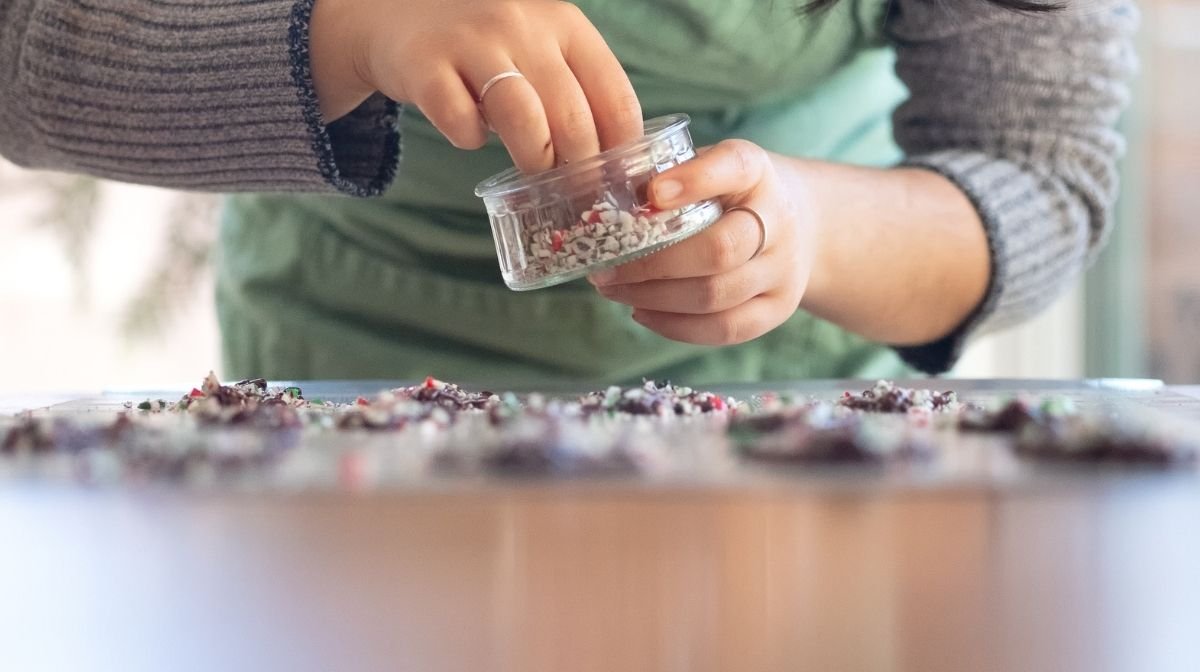 Ingredients:
For the doughnuts:
½ cup almond milk
¼ cup warm coconut milk
1 chia/flax egg
½ tsp vanilla extract
½ apple cider vinegar
1 cup all-purpose flour
½ cup organic cane sugar
1.5 tsp baking powder
¼ tsp cinnamon
For the glaze:
1.5 cups icing sugar
1 scoop Garden of Life Raw Organic Chocolate Protein Powder
1 tsp cacao
¼ cup almond milk
Red, green and white sprinkles or silver sugar balls
Method:
Preheat the oven to 180°C
Mix all of the doughnut ingredients together in a large bowl
Form the dough into doughnut ring shapes with your hands, and place on a lined baking tray
Bake for 15 minutes
Leave the doughnuts to cool while you make the glaze. Simply mix the ingredients together (apart from the sprinkles)
Dunk each cooled doughnut into the glaze, then into the sprinkles or silver balls
5. Peppermint Protein Shake
We've given a classic vanilla protein shake a festive makeover with this recipe for a candy cane-inspired shake, topped with optional whipped cream for an extra Christmas indulgence.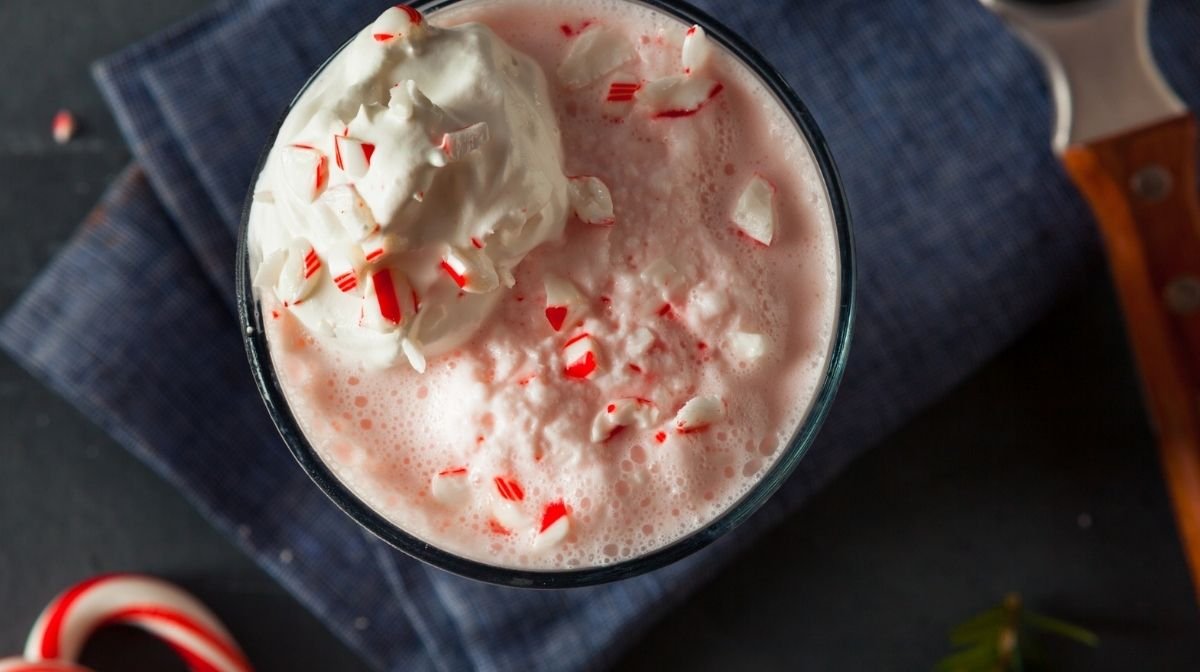 Ingredients:
1 scoop Garden of Life Raw Organic Vanilla Protein Powder
½ tsp peppermint extract
200ml almond milk
Optional: squirty or whipped cream, crushed candy cane or festive sprinkles
Method:
Add all of the ingredients for the protein shake to a blender or food processor
Blend until combined, then pour into a glass
Top with cream and sprinkles or pieces of crushed peppermint-flavoured candy cane for an extra festive treat
Get more inspiration for cooking with protein powder here: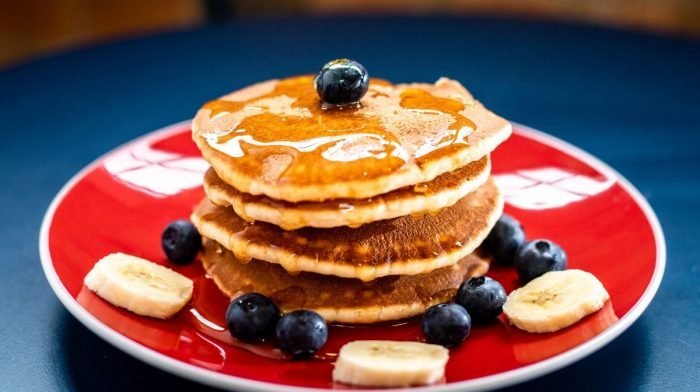 Add more nutrition to your favourite meals with the help of protein powder.