From chocolate eggs to a roast dinner with seasonal veg, food is at the heart of Easter celebrations.
If you follow a vegan diet, some traditional Easter dishes may be off the menu, but there are some delicious alternatives – unusually for Easter, without an egg in sight.
There are now lots of vegan Easter eggs available, but if you want to rustle up an Easter dessert, a homemade chocolate treat or a stunning centrepiece for your Easter roast, we've put together these delicious ideas:
1. Vegan Meringue Nests
Egg whites are usually a key ingredient in meringues, but did you know you can make vegan-friendly meringues using aquafaba (the water that tinned chickpeas come in)?
Aquafaba has a similar texture to egg whites, particularly when whisked, providing a vegan alternative when making meringues.
Mini meringue nests are a great way to end an Easter meal, topped with fresh seasonal berries. Look for some dairy-free cream or vegan chocolate to grate over to finish off this lovely light dessert.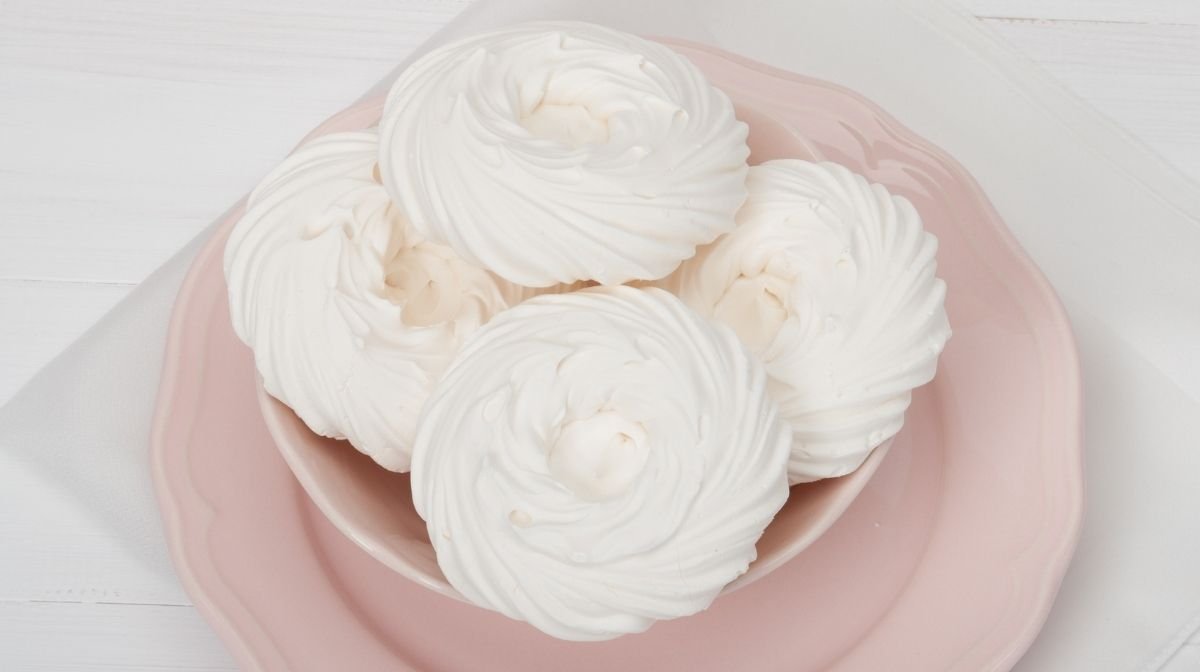 Ingredients:
400g aquafaba (chickpea water)
½ tsp vanilla extract
½ tsp cream of tartar
125g icing sugar, sifted
Method:
Preheat the oven to 90°C and line a baking tray with greaseproof paper.
In a large bowl, empty in the aquafaba, leaving the chickpeas to one side. Using an electric hand whisk, whisk the aquafaba for approximately five minutes or until it turns white in colour and foam-like in appearance.
Add the cream of tartar to the bowl and continue whisking for another minute.
Begin to gradually add the icing sugar to the bowl, adding just a little bit at a time, continuing to whisk until you have a stiff consistency. Then, fold in the vanilla extract.
A good test to check that meringues are stiff enough is to hold the bowl upside down over your head and for the mixture to remain in place (if you're brave enough!).
When you're happy with the consistency, transfer the meringue mixture to a piping bag with a large nozzle.
Pipe large circles onto the greaseproof paper, filling in the middles, to create your meringue nest shapes.
Place the baking tray in the oven and bake for two hours. After two hours, do not open the oven door, but turn the heat off and leave the nests to cool for another hour to help them to crisp up.
Remove the meringues from the tray and serve with seasonal fruits.
2. Vegan Centrepiece Pie
Every roast dinner needs a centrepiece; for an alternative to the traditional Easter lamb or a beef wellington, we recommend baking a pie from scratch.
A homemade vegetable-filled pie with vegan pastry will be a real treat at your Easter celebrations. We recommend using butternut squash, sweet potato and spinach, but you could substitute some of the squash for beetroot or celeriac, or just use up whatever vegetables are knocking around your fridge drawer to help reduce food waste.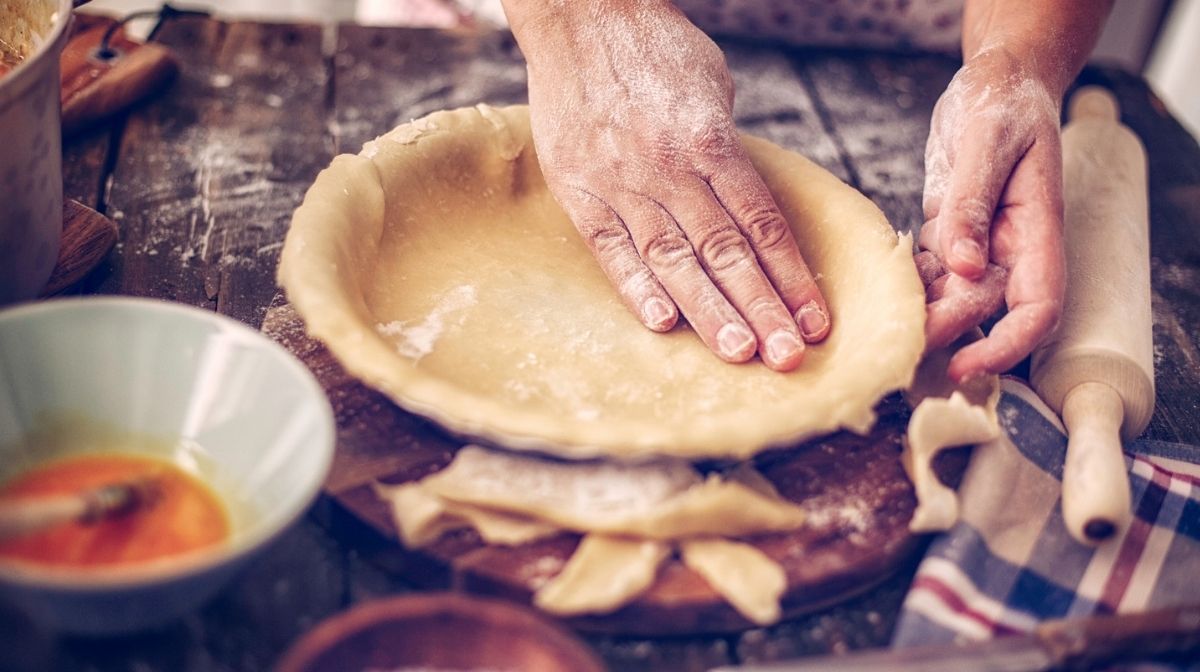 Ingredients:
For the filling:
250g spinach, washed
750g butternut squash, peeled and diced
500g sweet potato, peeled and diced
2 tsp ground cumin
½ tsp ground cinnamon
2 tsp smoked paprika
2 sprigs fresh thyme
1 tbsp red wine vinegar
75ml olive oil
For the pastry:
500g rice flour
200ml boiling water
Splash of almond milk, for brushing
1 tbsp olive oil
Method:
Preheat the oven to 220°C
Peel and dice the butternut squash and sweet potato and place in a large bowl.
Add the olive oil, cumin, cinnamon, paprika and red wine vinegar to the bowl of vegetables and mix until coated.
Tip the vegetables into a roasting tin and place in the oven for 30 minutes, or until cooked through.
While the vegetables are roasting, take a large bowl and add the ingredients for the pastry (except for the almond milk and olive oil) and combine to form a dough.
Tip the dough onto a floured surface and roll out until it's around 2cm thick. Cover with a tea towel and set to one side.
Remove the vegetables from the oven and place in your pie dish. Top with the pastry, pressing down any overhanging pastry to create a seal to prevent spillage. Prick the top of the pie with a fork to create holes for steam to escape from to help keep your pastry crisp.
Stir together the almond milk and olive oil and brush over the pastry.
Bake the pie for 45 minutes or until the pastry turns golden brown.
Allow to cool slightly before serving.
3. Vegan Chocolate Cake
Chocolate is a must at Easter and this delicious vegan chocolate cake from @becs_fitbites on Instagram is a great way to get your chocolate fix while staying true to your plant-based lifestyle.
Vegan alternatives in this recipe include coconut milk, cacao powder, banana and a scoop of our Garden of Life Raw Organic Chocolate Protein Powder, which is made from whole food ingredients. If you're adding chocolate chips to the recipe, make sure yours are vegan!
If you're looking for more healthier baking inspiration, check out these mouth-watering recipes: