One of the most popular resolutions for people in the UK each New Year is to eat healthier, and incorporate more vegetables into their diet. Many, though, go all the way and pledge to make the full switch to a vegan diet.
This is where Veganuary comes in. The month-long campaign encourages people to try a plant-based diet for the entirety of January, while helping to educate people on the health and environmental benefits of adopting a vegan lifestyle.
In 2019, more than quarter of a million people signed up to the vegan pledge, with an incredible 98% of those participants saying they would recommend taking part in Veganuary to others.
And it's not just your health that can improve as a result of following a plant-based diet. In fact, your bank balance could be better off too – in 2019, UK consumers reportedly saved £6.7 billion by eating inexpensive, plant-based foods instead of animal products.
Here are our top tips for how to get the most out of a move to a vegan diet:
1. Transition to a Vegan Diet Slowly
Some people go completely vegan overnight and never look back – but that isn't a viable option for everyone. It can take time to fully make the transition to veganism effectively, and it's actually easier for some people to make the transition gradually.
Although Veganuary encourages those who make the pledge to try going fully vegan for January, don't feel pressured to commit to a 100% plant-based lifestyle overnight. Even if you don't want to sign up to a full month of the vegan lifestyle, you could start with a couple of small steps, like a Meatless Monday challenge at home, or switching one of your daily meals to a meatless or dairy-free alternative.
Starting by just making the switch to vegetarianism or flexitarianism can be a massive positive for the environment as well as your health.
If you're struggling with the switch to veganism, don't beat yourself up. You don't have to strive for perfection – instead, go at your own pace and accept any mistakes you make along the way as you move towards a vegan diet.
2. Research What You Can Eat On a Vegan Diet
Once you've made the decision to go vegan, do your research and prepare yourself for the switch. What kind of foods do you want to focus on eating? Do your local restaurants and cafés offer good vegan options? How can you get creative with your daily meals to make them more plant-based?
It will also be helpful to educate yourself on reading food labels so you know which ingredients to avoid.
Some animal-based ingredients are harder to spot than others – be aware of non-vegan ingredients such as gelatine, albumen (egg white), casein, lactose, and whey powder. Fortunately, more and more companies now put helpful "suitable for vegans" labels on their packaging but not all of them do, so be prepared for a lot of label reading as you make the change!
Of course, learning never stops. After starting on your plant-based path, you can continue to expand your knowledge by learning new cooking techniques, recipes and plant-based alternatives in all areas of your life.
3. Discover Vegan Substitutes for Favourite Foods
It can take time to transition to a fully vegan diet, so first think about what you eat for breakfast, lunch and dinner, then figure out what vegan substitutes you could implement for each.
One of the most common concerns about switching to a fully vegan diet is how you'll be able to cope without foods like bacon, eggs and cheese. Fortunately, however, nowadays there are many excellent and cheap vegan food substitutes for pretty much everything which can replace necessary ingredients in recipes or recreate those animal-based flavours you know and love.
There are also a number of common vegan swaps for foods that people think of as stables; try using coconut oil instead of butter or agave instead of honey.
4. Make Vegan Versions Of Your Favourite Dishes
Don't assume you automatically have to become a food connoisseur the moment you make the switch to a vegan diet.
Don't worry if your culinary knowledge is pretty limited when you first make the switch to veganism; there are still plenty of great meals you can create as you start to cook more vegan food. A great place to start on your vegan journey is to take some of your current favourite recipes and think about how you can adapt them for a vegan diet.
It might be as simple as replacing the cheese or eggs in your favourite meal, or switching out the central meat protein for something plant-based like beans or a hearty vegetable such as mushrooms or sweet potato.
5. Explore Vegan Restaurants & New Cuisines
Once you've got the basics, you can start to get more adventurous and explore new ingredients. Many people who have made the switch to veganism say that one of the most exciting aspects is how it expanded their palate and introduced them to more global cuisines.
Veganuary can be a great excuse to go out and try some of the great plant-based food the world has to offer; whether it's by visiting more vegan-friendly restaurants or by trying to recreate them at home.
As you start to learn more about plant-based cooking, you can explore meatless dishes and recipes from around the world – Ethiopian, Indian, Middle Eastern and Mexican all have great vegan options – as well as experimenting with using spices to add flavour and trying out new vegetables, grains and legumes in your food.
6. Use Vegan Supplements
If you're just a beginner to the vegan diet, it may be tricky to know how to get all the vitamins and minerals you need from a purely plant-based diet.
While the idea that vegans struggle to get protein is a myth – broccoli contains more protein per calorie than steak, for instance – it is difficult to get vitamins like B12 and D3 from a purely plant-based diet.
Vitamins B12 and D3 are both primarily found in animal foods but by using a supplement such as our mykind Organics vitamin sprays, you can ensure you are getting both of these essential nutrients in your vegan diet.
And if you really are finding it difficult to consume enough plant-based protein as you make the switch to veganism, you can always try one of our vegan protein powders to get more in your diet.
7. Join the Vegan Community
Making the transition to a fully vegan diet can be tough, especially if you don't have any friends or family who follow a vegan or vegetarian diet. Encouraging your partner, friends or family to make the Veganuary pledge with you can be a great way to stay supported throughout the month.
If you don't have that option, joining a community of like-minded people – either online or offline – can be hugely beneficial. Being part of a community on the same path means you can ask questions, talk openly about the struggles you're facing making the switch, and get inspiration from those around you. Joining Facebook groups and following vegan Instagram accounts can be a great way to keep you inspired and motivated going through January and beyond.
How to Go Vegan Easily
Going vegan is much easier than you might think – now you know some of the steps to make on your vegan journey this month, why not give it a go – even if it's only for a few days each week.
If you're looking for a bit of extra help to incorporate plant-based protein and supplements into your new vegan diet, explore our full range of vegan supplements today.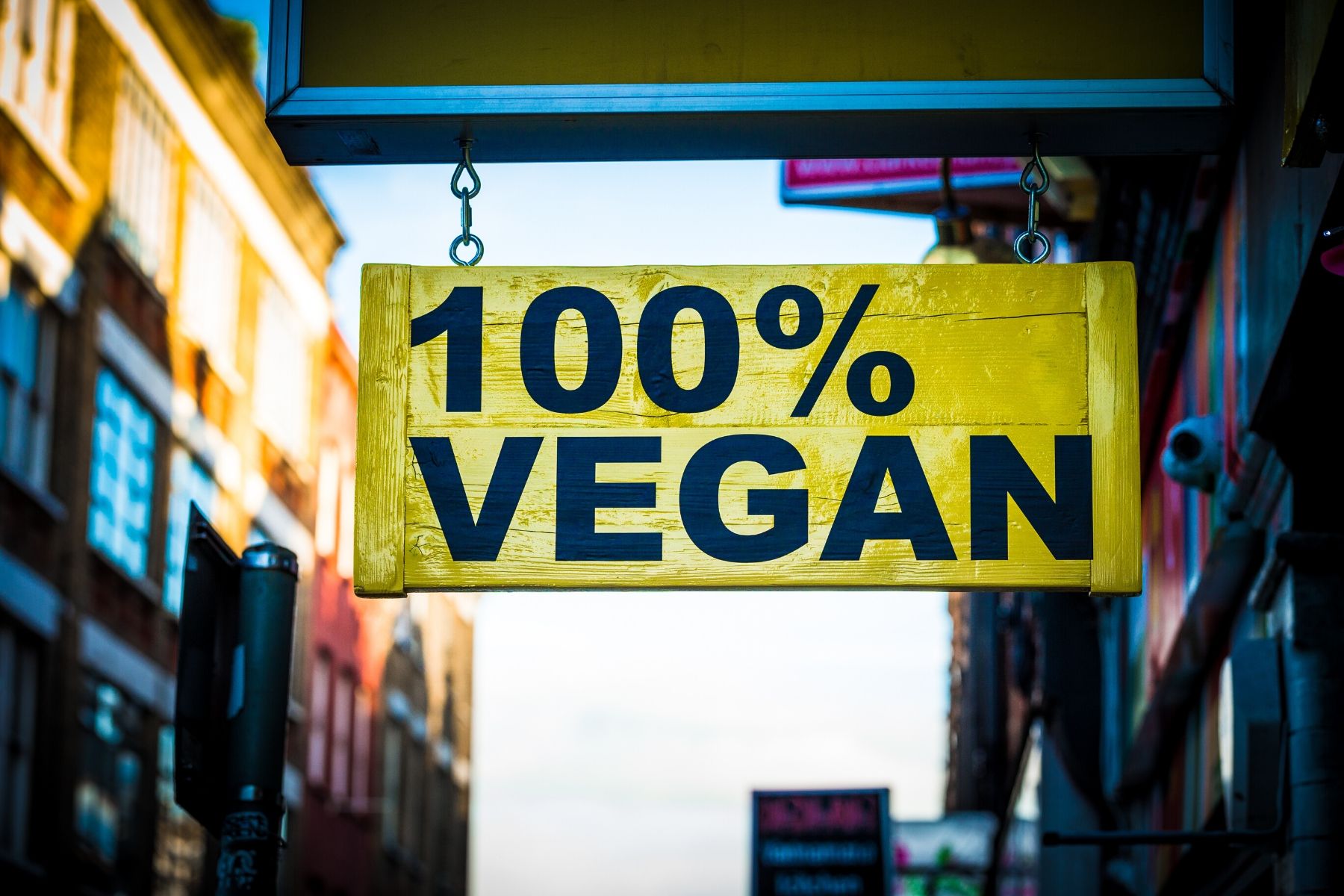 Discover the reasons why so many of us are choosing to go vegan.