We believe that extraordinary ingredients empower extraordinary health, and that belief goes into every single one of our products. From multivitamins to microbiome supplements and from vegan protein powders to organic essential oils, our products are designed to provide you with extraordinary nutrition to support your health.
But when it comes to taking better care of your health, where do you start? Of course, everyone's individual needs are different, but here's what our content creators recommend:
Whole Food Magnesium Powder
Mara (@maracimatoribus on Instagram), has been using our Garden of Life Whole Food Magnesium Powder in Raspberry-Lemon flavour to help support essential functions in her body.
Magnesium is known to help reduce tiredness and fatigue, alongside supporting normal muscle function. It's also been linked with supporting normal psychological function.
"I love to take it in the night before I go to sleep and enjoy the calm and relaxing properties it has on my body!" Mara says.
Raw Organic Vanilla Protein Powder
Our Raw Organic Vanilla Protein Powder is incredibly versatile, and Flora Beverley (@foodfitnessflora) says she loves to use it after an intense training session to supplement her diet.
This vanilla-flavoured protein powder is made from a mix of pea and rice protein, with every ingredient traceable back to the organic farm it came from. Use it in protein shakes, smoothies or baking recipes to supplement your diet with organic, vegan whole food protein.
Organics Vitamin D3 Spray
Danielle (@dcopperman on Insta) has been using our Organics Vitamin D3 Spray to get her vitamin D fix this autumn and winter.
Vitamin D helps with calcium absorption, immune system support and can have a positive impact on your mood – although we usually get vitamin D from exposure to natural sunlight, this is much harder in the winter months.
Our Organics vitamin sprays are made from real, whole food ingredients and they're 100% vegan and organic. They're also small enough to fit in your bag when you're on the go, so there's no excuse for forgetting to take your vitamins.
Organic Essential Oil Sleep Blend
Tatyana of @lafotka has been using our Organic Essential Oil Sleep Blend as part of her bedtime routine. Use a few drops on your pillow, in a reed diffuser, in a relaxing bubble bath or even in your favourite night cream before you go to bed for a peaceful end to your day.
This 100% organic essential oil is designed to calm the mid and the body to promote a restful sleep experience, thanks to a blend of lavender, ylang and chamomile.
Vitamin B12 Spray, Golden Milk Powder & Microbiome Once Daily Women's Capsules
Jen of @blessedyoga recommends a trio of Garden of Life products from our range, and says she loves the fact that every ingredient can be traced right back to the source it came from. This is something we pride ourselves on, working with a network of farmers we know and trust to ensure the very best practices are going into the ingredients that go into our products.
Jen has been trying our Microbiome Once Daily Women's Capsules, which features 16 strains of live bacteria to promote a healthy balance of gut bacteria. Gut health plays a big role in supporting immune health too.
Many people who don't eat meat and poultry find it hard to get the vitamin B12 they need to keep their bodies healthy, but our raspberry-flavoured Organics Vitamin B12 Spray provides a great vegan alternative that's seriously easy to fit into your routine. Jen says:
"I have found this B12 spray to be such as good alternative – not only is it really tasty, but it's also fun and easy to take. B12 is important, as it helps us to stay lively during the day, supports our metabolism and heart health."
Jen's also been trying our Organics Herbal Golden Milk Powder, which features organic fermented turmeric and ginger, as well as organic black pepper to support gut health. Simply mix one scoop of our Golden Milk Powder with warm water of your favourite plant-based milk to make a soothing bedtime drink.
Find out more about the health benefits of turmeric: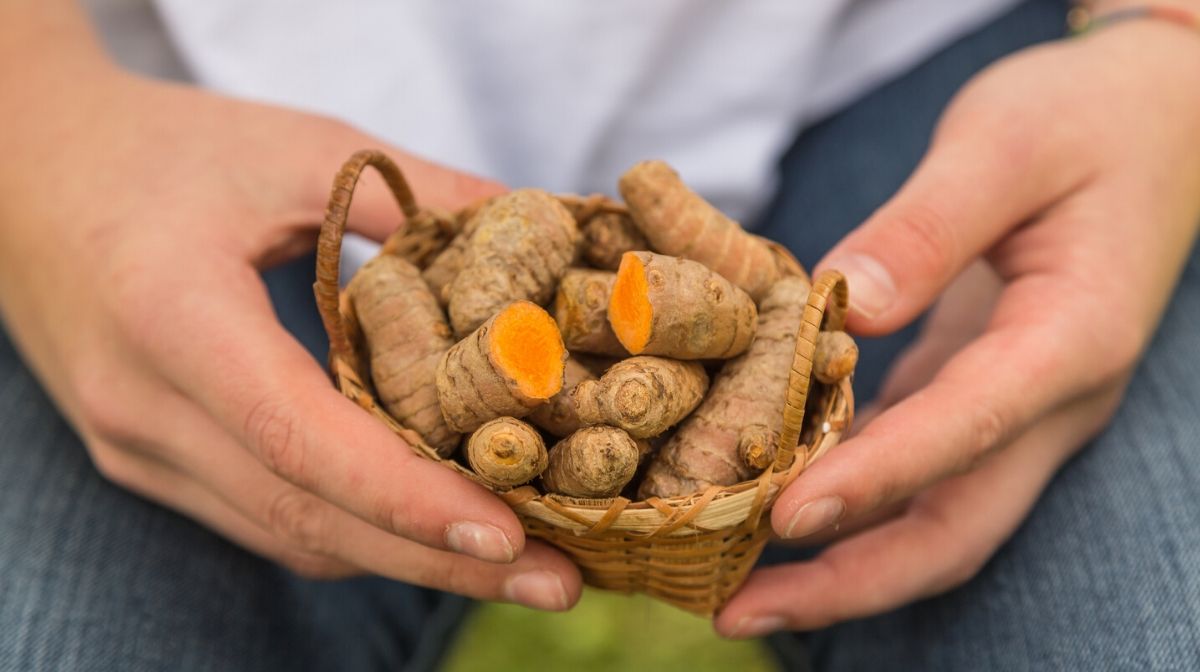 Find out how turmeric could help to support your health and wellbeing.
This article features embedded UGC content that has been created as part of an advertorial, in partnership with Garden of Life's brand ambassadors.