How to Make Sure You're Getting Enough Protein this Veganuary
Whether you're looking to kickstart your vegan journey during Veganuary or you're simply curious to know how vegans get enough protein, you've come to the right place. Many people believe that you need meat, dairy and eggs in order to get your fill of protein – but you can still get the right amount of protein when you follow a plant-based diet.
Protein plays an important role in supporting the growth and maintenance of bone, muscle and skin. Made up of amino acids, protein can be beneficial in building muscle mass and weight management, as it can help us to feel fuller for longer.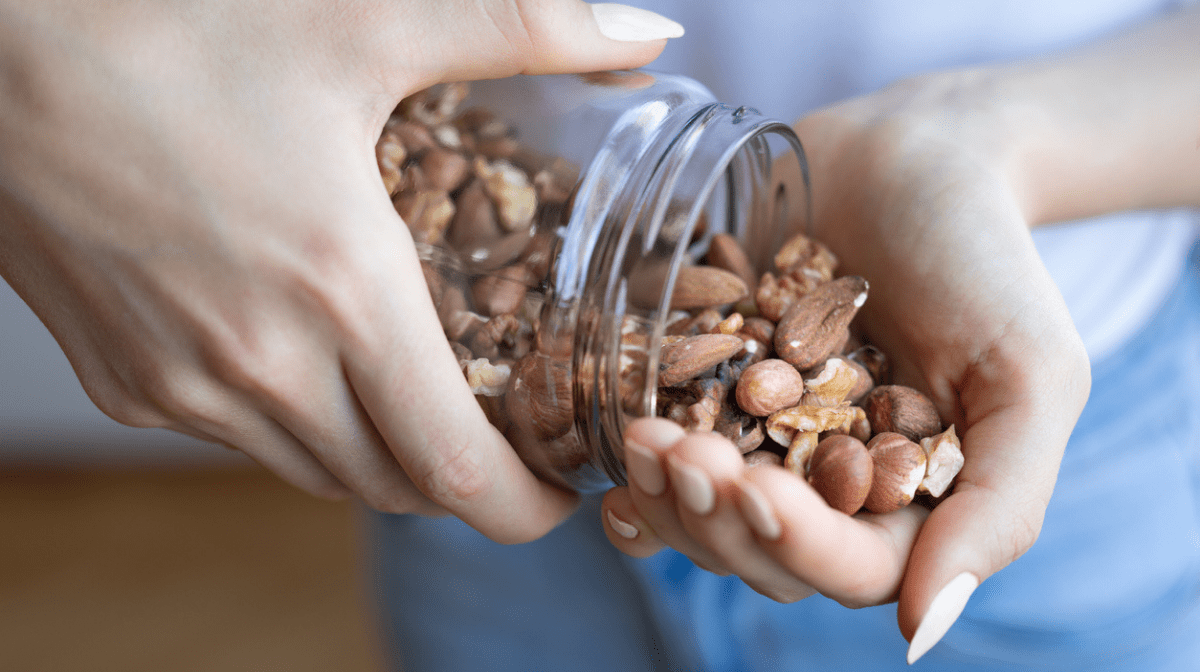 What Plant-Based Foods Are High in Protein?
To ensure you're getting enough protein on a vegan diet, it all starts with a healthy, balanced diet. Luckily, there are plenty of plant-based foods that are high in protein. This list is not exhaustive, but you may want to consider adding a variety of these vegan protein sources into your diet, especially if you're trying Veganuary for the first time:
Tofu
Seitan
Quinoa
Lentils
Chickpeas
Chia seeds
Soy milk
Nuts and nut butters (such as peanuts and almonds)
Read our blog to get some inspiration for vegan high-protein meals:
These high-protein vegan meal ideas will make your mouth water...
How Do Vegans Get Enough Protein?
The amount of protein you should eat per day is the same whether you're a vegan, vegetarian or meat-eater. At first glance into a vegan diet, it may seem difficult to get enough protein without meat and dairy. Depending on your health and fitness goals, it's really easy to still maintain good levels of protein on a vegan diet.
Regardless of whether you're a fitness fanatic looking to build muscle, or a vegan who wants to ensure you're getting enough protein and essential amino acids in your body, you can consider upping your protein intake with the help of a plant-based protein powder or vegan protein bars.
At Garden of Life, we've got a wide range of vegan protein powders and vegan protein bars available, providing you with an excellent source of complete protein. Check out our different ranges below.
Vanilla Plant-Based Protein Powder
Adding protein powder to your diet doesn't have to be bland and tasteless. Try incorporating a vanilla plant-based protein powder into your routine for a delicious boost of protein. Blend up a tasty protein smoothie or make it with plant-based milk for a quick and easy vegan protein shake. You can also add your vanilla protein powder into vegan bakes and cooking too!
From our vanilla-flavoured Raw Organic Protein to our Sport Organic Plant-Based Protein, you can be confident that you're providing your body with a clean blend of nutrients and essential amino acids, delivering up to 30g of plant-based protein in one serving.