From chocolate eggs to a roast dinner with seasonal veg, food is at the heart of Easter celebrations.
If you follow a vegan diet, some traditional Easter dishes may be off the menu. However, there's now a whole host of delicious vegan alternatives – without an egg in sight! Whether you're looking for a shop-bought treat or want to rustle up a vegan-friendly Easter dessert, there's plenty of options at your disposal.
We've got the perfect sweet treat to finish off your Easter meal with our homemade vegan meringue nests.
How to Make Vegan Meringues
Egg whites are usually a key ingredient in meringues, but did you know you can make vegan-friendly meringues using aquafaba?
Aquafaba is the water that tinned chickpeas come in and has a similar texture to egg whites, particularly when whisked, providing a vegan alternative when making meringues.
Mini meringue nests are a great way to end your Easter feast, topped with fresh seasonal berries. Look for some dairy-free cream or vegan chocolate to grate over to finish off this lovely light dessert.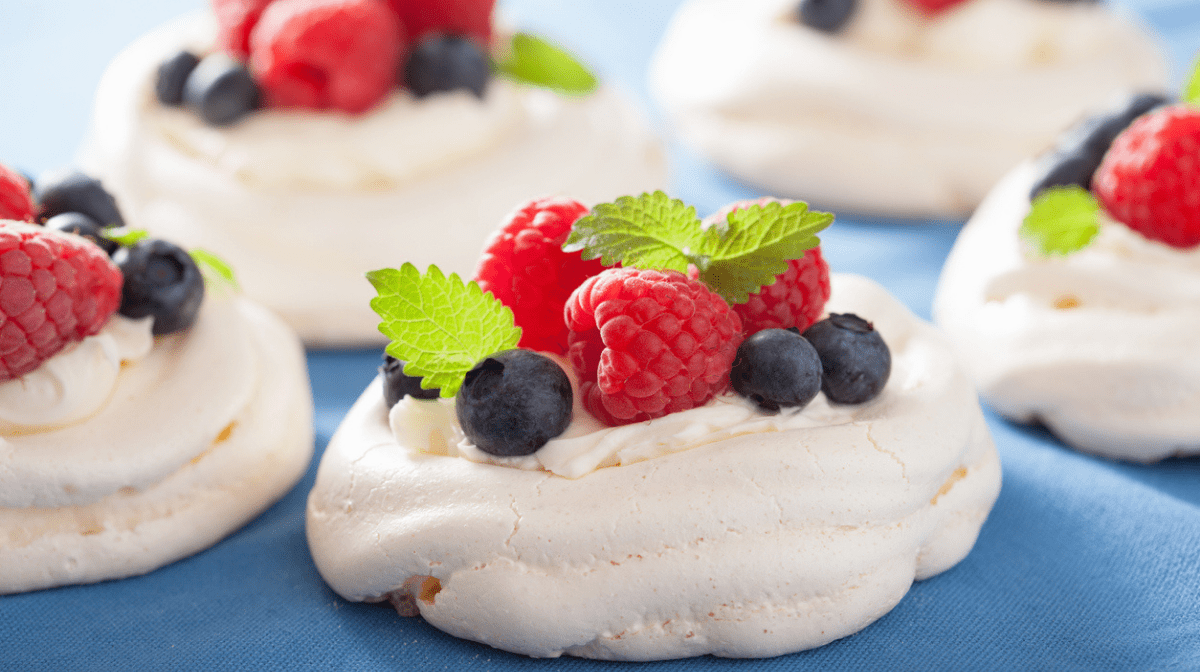 Mini Vegan Meringues
Servings

12 nests
Prep Time

20 minutes
Cook Time

2 hours
Ingredients
400 g aquafaba (chickpea water)
1/2 tsp vanilla extract
1/2 tsp cream of tartar
125 g icing sugar, sifted
Optional toppings: fresh berries, vegan ice cream, grated vegan chocolate
Method
Preheat the oven to 90°C and line a baking tray with greaseproof paper. 

In a large bowl, empty in the aquafaba, leaving the chickpeas to one side. Using an electric hand whisk, whisk the aquafaba for approximately five minutes or until it turns white in colour and foam-like in appearance. 

Add the cream of tartar to the bowl and continue whisking for another minute. 

Begin to gradually add the icing sugar to the bowl, adding just a little bit at a time, continuing to whisk until you have a stiff consistency. Then, fold in the vanilla extract. 

A good test to check that meringues are stiff enough is to hold the bowl upside down over your head and for the mixture to remain in place (if you're brave enough!). 

When you're happy with the consistency, transfer the meringue mixture to a piping bag with a large nozzle. 

Pipe large circles onto the greaseproof paper, filling in the middles, to create your meringue nest shapes. 

Place the baking tray in the oven and bake for two hours. After two hours, do not open the oven door, but turn the heat off and leave the nests to cool for another hour to help them to crisp up. 

Remove the meringues from the tray and serve with seasonal fruits. 
Looking for something savoury? Try our delicious vegan-friendly Easter recipe for a centrepiece sweet potato and butternut squash pie: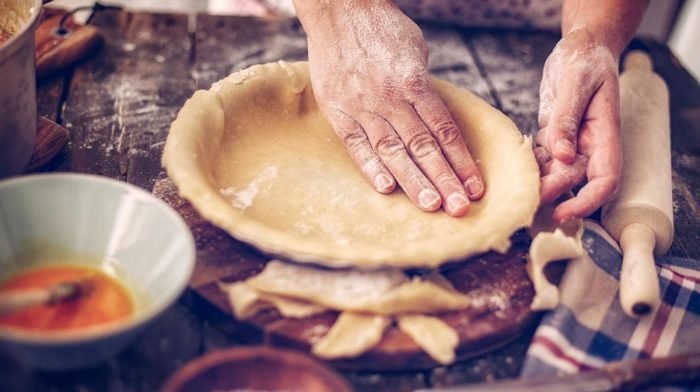 Make your mouth water with this tasty vegan pie recipe.