Coconut oil has soared in popularity in recent years – so much so, that many health-conscious people have to have it to hand in their kitchens at all times.
What is Coconut Oil?
Coconut oil is extracted from the flesh or 'meat' of a coconut. It can be used in cooking, as well as in skincare.
This type of oil has a high saturated fat content, but it is also believed to be rich in healthy fats, making it popular among those following a keto diet.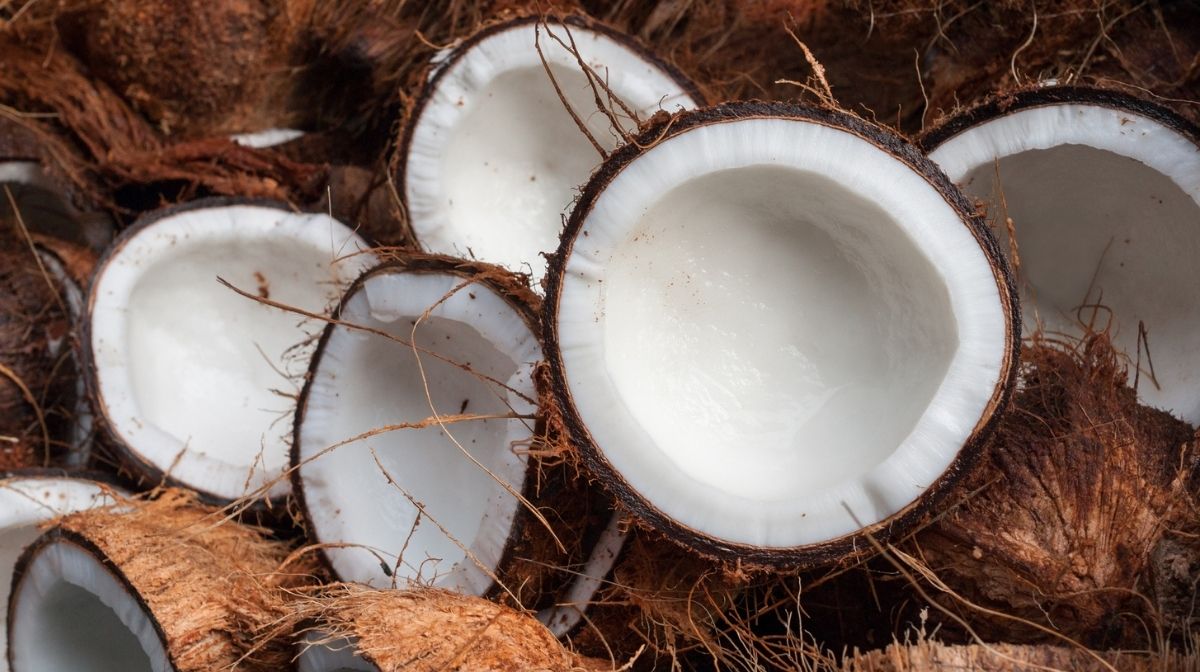 1. Coconut Oil: A Healthier Cooking Oil?
Coconut oil naturally contains MCTs, or medium-chain triglycerides, which are a type of fatty acid that your body is unable to produce by itself.
MCTs can help to provide you with a quick source of energy, meaning they may help to support weight loss and fitness by boosting your metabolism. Coconut oil can actually help your body to burn fat, rather than adding to its fat levels, making it ideal to use on a ketogenic diet.
Medium-chain triglycerides also have natural antibacterial properties, which means they could have benefits for your gut health. Learn more about caring for your gut health.
2. A Delicious, Distinctive Flavour
Coconut oil has a gorgeous distinctive flavour that makes it a great ingredient for both cooking with and cooking in. Coconut oil can work in both savoury and sweet dishes, where it can add a touch of extra flavour without masking the overall taste.
Virgin coconut oil is the purest type of coconut oil, which means it's better able to retain its original flavour and aroma when used in cooking.
Coconut oil is often used as an alternative to butter in vegan baking recipes, while it's also a good choice for cooking dishes that require a medium heat, such as sautéeing vegetables.
3. It Can Fit Into a Plant-Based Lifestyle
Coconut oil is plant-based, which means it can fit well into a vegan lifestyle.
Our Garden of Life Organic Coconut Oil is 100% vegan, and is produced from only the finest, organically grown coconuts. The flesh from these coconuts is shredded and cold-pressed to produce coconut milk, before being filtered and separated in order to extract the highest quality coconut oil.