Essential oils have a fascinating history, but their effects are celebrated just as much today as they were thousands of years ago.
The holistic practice of aromatherapy is all about using plant extracts in the form of oils to support wellbeing. In an age where self-care is increasingly important, essential oils can be a great addition to a busy routine for some much-needed calm and relaxation.
At Garden of Life, we're passionate about using natural, whole food ingredients and plant extracts across our products, and our range of aromatic essential oils is 100% organic, featuring natural plant extracts from citrus fruits to floral extracts.
If you're new to the world of essential oils or are looking for a new oil to try, here's everything you need to know about the oils in our collection:
Frankincense
Properties: Calming, uplifting, soothing.
Frankincense's soothing properties have been recognised for thousands of years. Extracted from the resin of the Somalia Boswellia carterii tree, frankincense essential oil is known for its calming yet uplifting effects, making it a good choice for including in your self-care routine.
Add a few drops to your favourite moisturiser to start including it in your daily routine, or add a little to a room diffuser to experience its effects while you work or as you wind down at the end of a long day.
Tea Tree
Properties: Cleansing, refreshing, purifying.
Oil extracted from the leaves of the tea tree plant has been used in medicinal remedies for hundreds of years.
Tea tree's distinct aroma can feel cleansing and purifying, which makes it a great addition to a face cream or shampoo – just add a few drops of our Organic Tea Tree Essential Oil at a time for the best results.
You can also mix a few drops of tea tree oil with white vinegar for a homemade cleaning solution that will leave your home smelling wonderfully fresh.
Lemongrass
Properties: Cleansing, calming, relaxing.
The use of lemongrass as an aromatic oil became particularly prevalent in the late 19th century, when it was often used to create lemon notes in fragranced products.
Its cleansing and calming properties make our Organic Lemongrass Essential Oil a gorgeous addition to a bubble bath for a beautifully relaxing experience.
Sweet Orange
Properties: Calming, balancing, uplifting.
Citrus scents can feel incredibly uplifting, with many people associating the distinctive aroma of orange with a feeling of joyfulness.
Extracted from organic orange peel, the Garden of Life Organic Sweet Orange Essential Oil is the perfect addition to your favourite soap, shampoo or bath product.
Lemon
Properties: Calming, refreshing, aromatic.
Lemon oil was used in Ancient Greek and Egyptian times, and it works well when combined with other essential oils, including rosemary, eucalyptus, lavender, tea tree and sweet orange.
Our Organic Lemon Essential Oil is made using oil extracted from organic lemon peel, and works well added to soaps, shampoos and bath products.
Geranium
Properties: Calming, aromatic, meditative.
Geranium oil's history also dates back to Ancient Egypt, where it was believed to help improve the appearance of the skin.
Today, it is used for its calming and meditative benefits, with our Organic Geranium Essential Oil ideal for adding to a moisturiser or diffuser: add just a few drops to a face cream or 8 to 10 drops to a diffuser to get its full aromatic effect.
Rosemary
Properties: Refreshing, energising, stimulating, clarifying
Rosemary has a fascinating history, with the Ancient Greeks and Romans believing that it symbolised immortality.
Our Organic Rosemary Essential Oil can't promise that, but it can have a refreshing, clarifying effect – especially if you choose to combine it with our Lemon Essential Oil.
Our Rosemary Essential Oil also works well added to coconut oil or a favourite soap or shampoo, allowing you to incorporate its energising effects into your daily routine.
Eucalyptus
Properties: Stimulating, invigorating, refreshing.
Sourced from the leaf and stem of the eucalyptus globulus plant, our Organic Eucalyptus Essential Oil is stimulating, invigorating and refreshing all at the same time.
Eucalyptus oil is a great addition to a face cream or a relaxing steam bath. It also works well combined with coconut oil, before being rubbed into the chest or sore muscles after a workout.
Find out more about how to use essential oils here: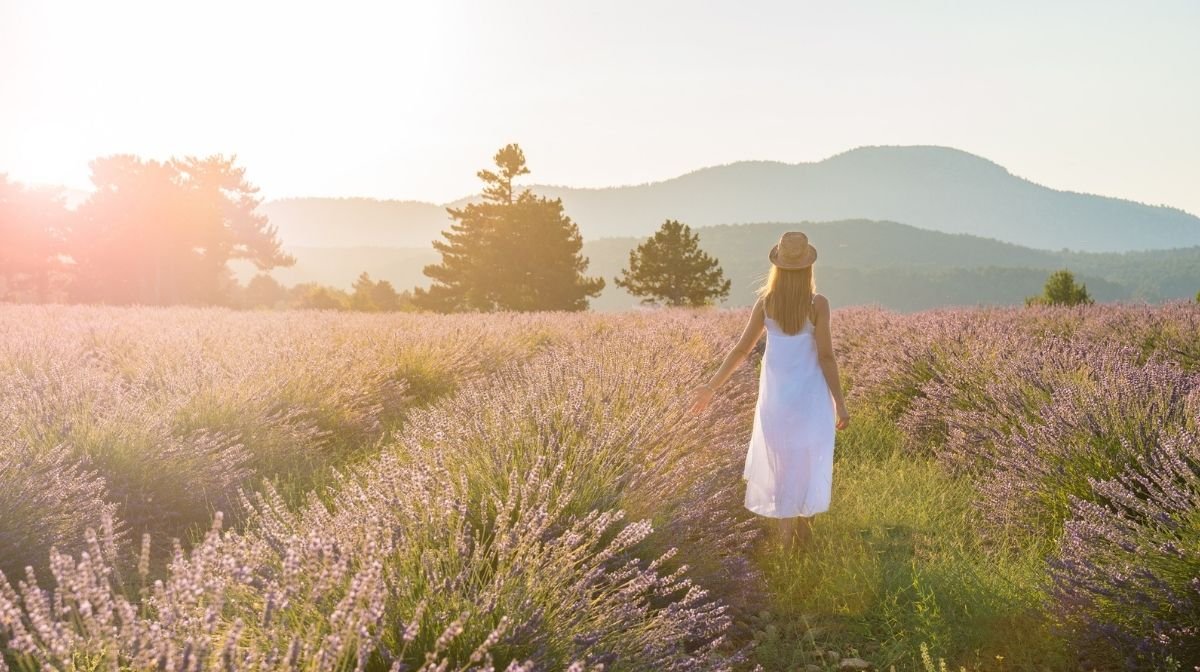 Support your wellbeing with the help of essential oils.
Essentials oils are highly concentrated natural extracts, they must be manipulated and used with caution.
Do not use essentials oils for children, especially under 3 years old, unless you've checked with your healthcare professional first.
Pregnant women should always ask advice to a healthcare professional before using essential oils.
Always follow the instructions for use, never use an essential oil pure (not diluted) on skin unless clearly specified on label.
Do not use essential oils in the presence of fragile people (young children, pregnant women, asthmatic persons, or persons subject to convulsions).